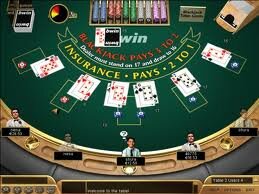 If you're new to the world of online casino gambling, you might find it pretty confusing at the beginning. There are many games to choose from, different ratios, bonuses and stuff that might seem complicated at a first glance, but it takes some time to learn the basics of online casino gambling. Before rushing in and carelessly wasting money online, we offer you  a couple of tips on what to do if you're new to online casino playing, as well as some of the most common beginners' mistakes to avoid. Read these useful tips and get prepared for the world of online gambling!
Always consider the odds
There's one thing you can't beat no matter whether you're an experienced player or a newbie to online casino playing, and that's beating the odds. A winning streak means it's time to take a break and stop before you end up losing all the money you've won, and never try to push your luck too much. When gambling online, there are tons of games to choose from, and it's not a coincidence that come of them cost less money to play. Playing the slot machines or spinning wheels is cheaper exactly because of the fact that the odds of you winning are incredibly small. On the other hand, other games like craps or baccarat require a bit more than just pulling the lever, so they're more complicated to play, but the odds of winning are better.
Never drink while playing
This is one of the worst scenarios many newbies go trough – playing online casino games while under the influence of alcohol or even drugs. There's one thing you have to remember, just because it's online and it looks like a game doesn't mean you should take it as one. The money you could be losing is real, and there have been tons of cases of people gambling away incredible sums of money and not even remembering it until the next day. Playing under the influence boosts your confidence too much and you're more likely to play unnecessary risky moves or will have a hard time deciding the right time to quit. One or two drinks to relax a bit are the top limit, and if you're going to drink more try to keep clear of online casino playing.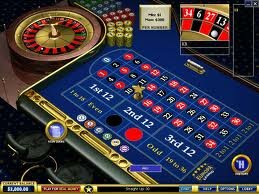 Use the bonuses
Every online casino offers a certain amount of bonuses, one of them being first deposit bonuses. Take your time to learn which online casino offers the best bonuses for new players before starting a game. Some of these bonuses take up to 24 hours to appear on your account after you've claimed them, but be patient. If you start a game and make a bet before the bonus settles on your account, it will not be counted in your wagering requirement. One of the best things about online gambling is that you're not time limited, so take this and use it in your favor, and carefully think before placing your next bet.
---